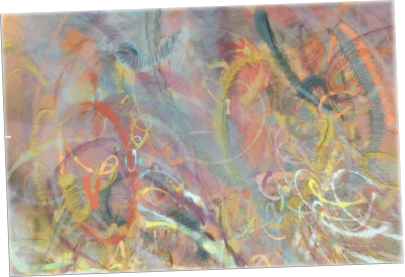 Contemporary Art with a twist
Original works of art by Scott Warner

Open Saturdays & Sundays 11-6.
Other days by appointment
at
Crystal Hill Vineyard
24067 E. Old Julian Hwy Ramona, CA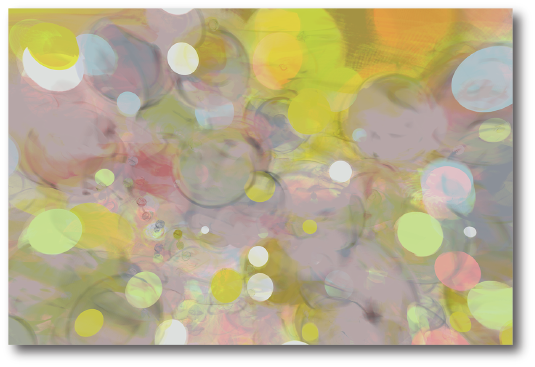 Each work of art is created from an exploration into some aspect of cosmology or quantum physics.
The first step of the process is to develop a visual simulation of the known and theorized particle interactions. It's a set of tools to research the topic by tweaking the math or the way the model is visualized. The simulator is essentially a four-dimensional painting studio.
With the 4D studio the artist works to produce art that reveals the beauty of physics in a new way.
Each work of art represents the Visual Story of the experiment and the artist's journey into the realms of the very large and the very small.
Original commissioned works are available.
This piece was created from a series of experiments to research Black Hole physics. A palette of five colors was created to represent the interplay of chemical reactions at the event horizon. The perspective is from within the accretion disk surrounding the black hole. As particles collide with each other they sometimes combine to create a larger particle with blended color.
This 60 by 40 Gallery-Wrapped Giclee Canvas Print is entitled:
All artwork is sold as a signed original with pricing from $600 to $1,800 based on size. Most are produced on gallery-wrapped canvas with Giclee printing at very high resolution with archival inks. We can also produce art on paper, acrylic, wood and other substrates.
Custom artwork is available as a perfect gift or a perfect style for your design project. Commissioned art is sold as a signed original with pricing starting at $2,000.